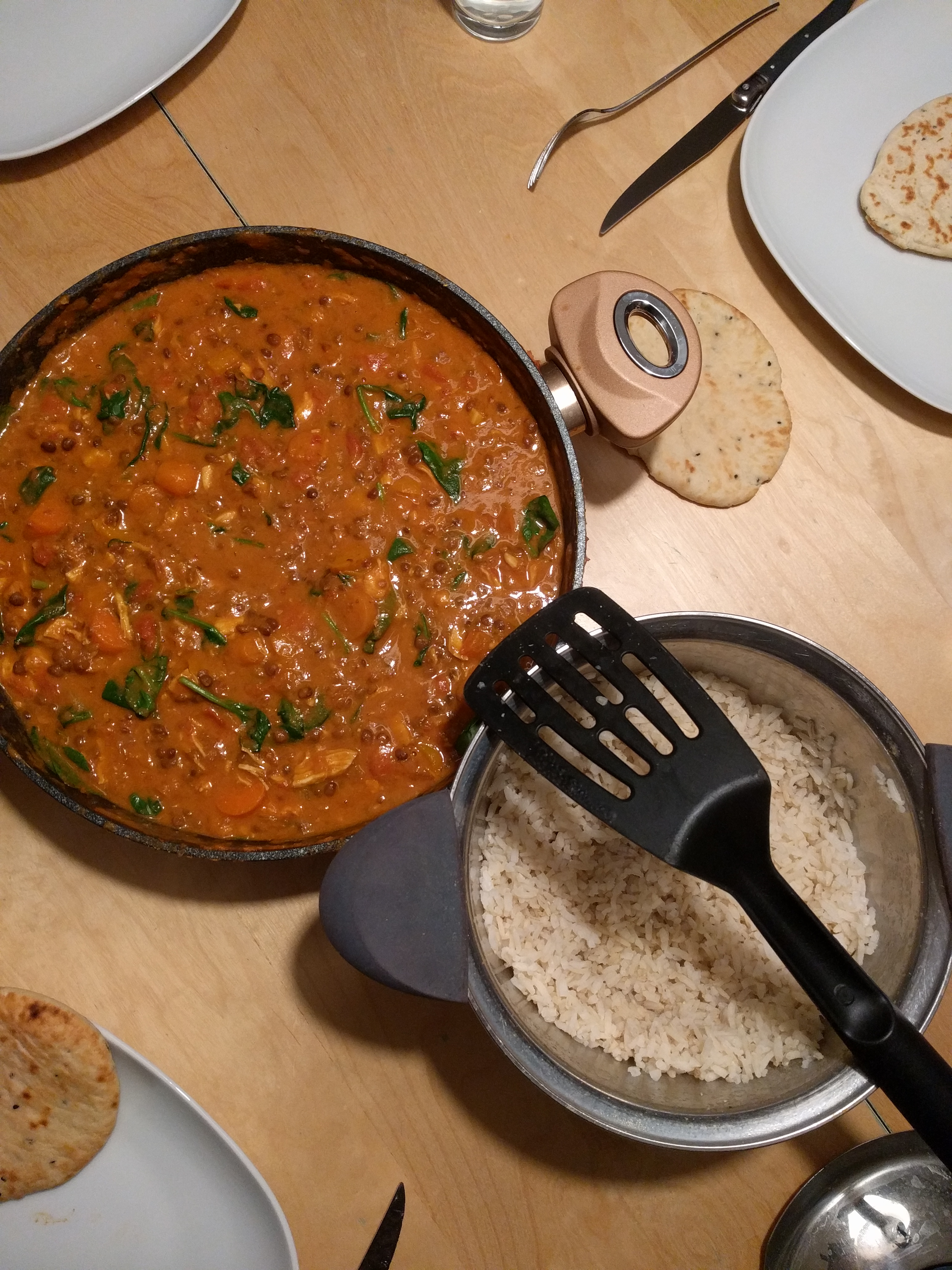 Easy and healthy Chicken Curry
10/12/2017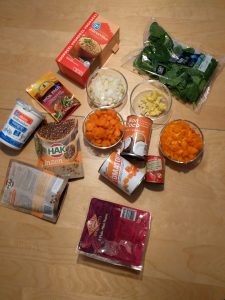 Today I have a recipe that I got online from Jamie Oliver's site. I have however made this recipe my own and changed some things in it. So I'm quite excited to share this recipe with you. This is one of my favourite things to eat right now. It's easy to make, the recipe is for 6 people and takes about an hour and a half. I left the recipe for 6 people because I can just freeze the leftovers in and have the dish another time. It tastes pretty nice after freezing as well. Where some dishes just fall apart in flavour this one is still really good. Also this dish is high in protein and I have recently discoverd that I need a bit more protein than a 'normal, healthy' adult. Because of chemo and redation and stuff, not importanted. What is important is that this dish is high in protein because of the chicken en lentils yeah for protein!
Ingredients
Onion
4cm piece of ginger
2 cloves of garlic

the chicken without the yogurt because it didn't look tasty at all when I added that.

olive oil

1 bag (2 tablespoons) lemongrass, coconut& chili paste
hot sauce
3 tablespoons natural yoghurt
2 tablespoons tomato purée
600 gram chicken
1 x 400 g tin of chopped tomatoes
1 x 400 g tin (or bag) of green lentils
1 x 400 g tin of light coconut milk
2 handfuls of baby spinach
2 Bell pepper
300 gram of carrots
A rice type that you love
Naan bread.
You can also add, 2 tablespoons quality mango chutney and a bit of yogurt when you eat it. However, I never do that.
What to do
Peel and slice the onion. Peel the ginger and garlic, then finely chop them.
Chop the carrots and the bell peppers as well.

Mix the chicken,
Do some olive oil in a pan and add the onions, cook for about 8 minutes
Add the ginger and garlic and cook for 2 minutes.
Mix the chicken, the paste, yogurt, tomato purée all together in a bowl. You can also add hot sauce. I forgot so I added it a bit later which was fine as well.
Cook the carrots and peppers for a 3 minutes.
I then removed this from the pan because I wanted to give the chicken the space to bake.
Put the chicken in the pan and cook for 5 minutes or so, or until you see it start to colour.
Add vegetables back in, then add the tinned tomatoes, drained lentils and coconut milk. Bring to the boil, reduce the heat and simmer for 1 hour, stirring occasionally.
Add splashes of water to loosen, if needed. (personally I never ever need to though)
Put the naan bread in the oven
When the time's up, stir in the spinach.
Next add the mango chutney and taste for seasoning.
Pull the chicken apart with forks and stir it through.
Serve with rice and naan bread.
Bon appetit!
The recipe is called 'Jools' easy chicken curry, you can find the recipe here!
What did you think of this dish?
Lots of love,
Melissa
You May Also Like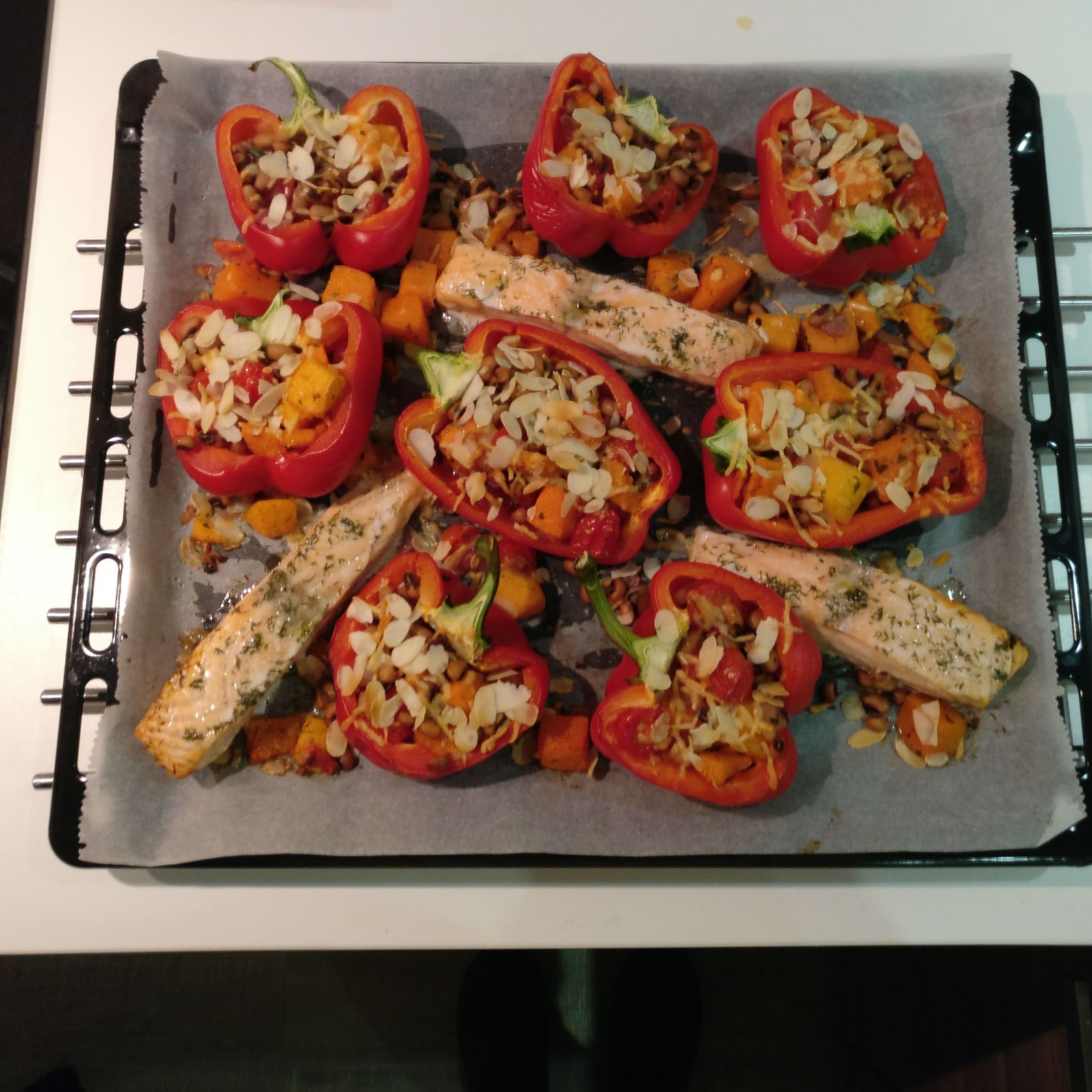 22/04/2018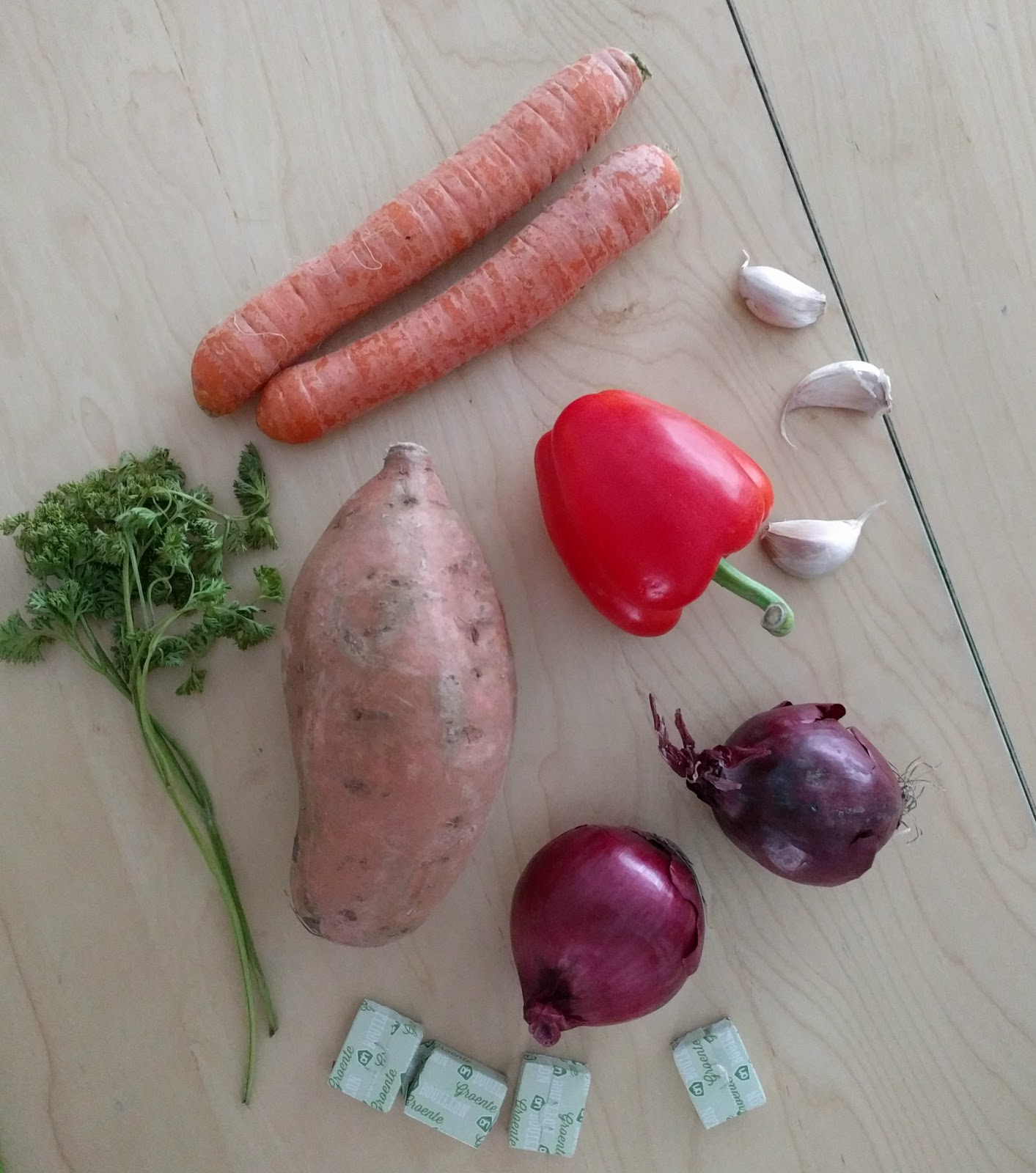 05/11/2016
03/01/2021