When things are difficult.
13/05/2020
For a while we have been in quarantine and I really wasn't willing to be sad about it. As I belief this to be counterproductive. I have however found that I can't really do that. I find not having anything to do hard. It is difficult as I have learned going to campus grounds me. It makes me able to see things in perspective. In that I know I have done enough.
I have a difficult time keeping up with what I have to do first, what the best way is to go about things and most importantly. How long something will take me. As things in life take as much time as you give it. I always feel I have to do more and therefor I can't always put myself to it.
I always take too much on my plate but when one ball drops. It feels like they all drop. I think this is how it has always been for me but now right at this moment I am looking at myself and that is hard. The most difficult things is that it's hard.
With everyone home and working it is difficult to find the peace within yourself. Besides that my brother is moving house so that causes quit a bit of chaos. But that's good chaos you know? I like control. That is also what is difficult for me when I am driving because people just 'do whatever' and I need them to just follow the rules which they won't because they are people and people don't always follow the rules.
This thing, it's temporary but how it feels is not. The things is as much as I am 'struggling'. I don't mind my own company. My heart goes out to all of you that aren't so lucky.
More happy and fun things this Wednesday. Promise.
You May Also Like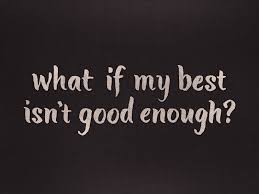 09/09/2018
05/07/2020
23/12/2015