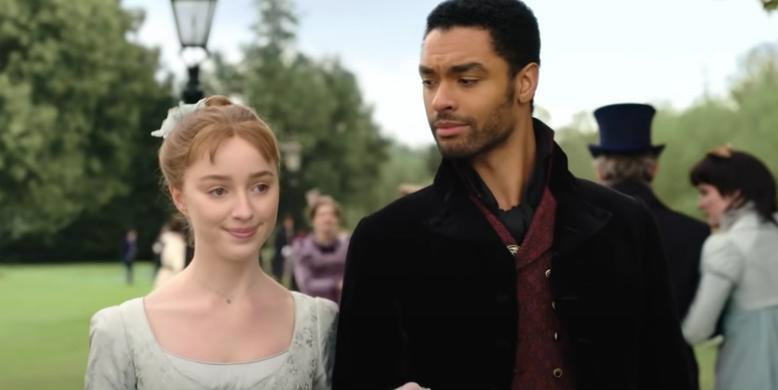 Bridgerton the duke and I part 2 – Julia Quinn
25/04/2021
I am back with my duke and I review in part 2. It's the first time I read a book and had to write my thoughts done in two parts. I do think it was necessary for me. My book review posts are always so long but I do enjoy writing them. A two parter does not make me happy though, so I will probably not be doing this in the future. I wrote a review about season 1. You can read part 1 here.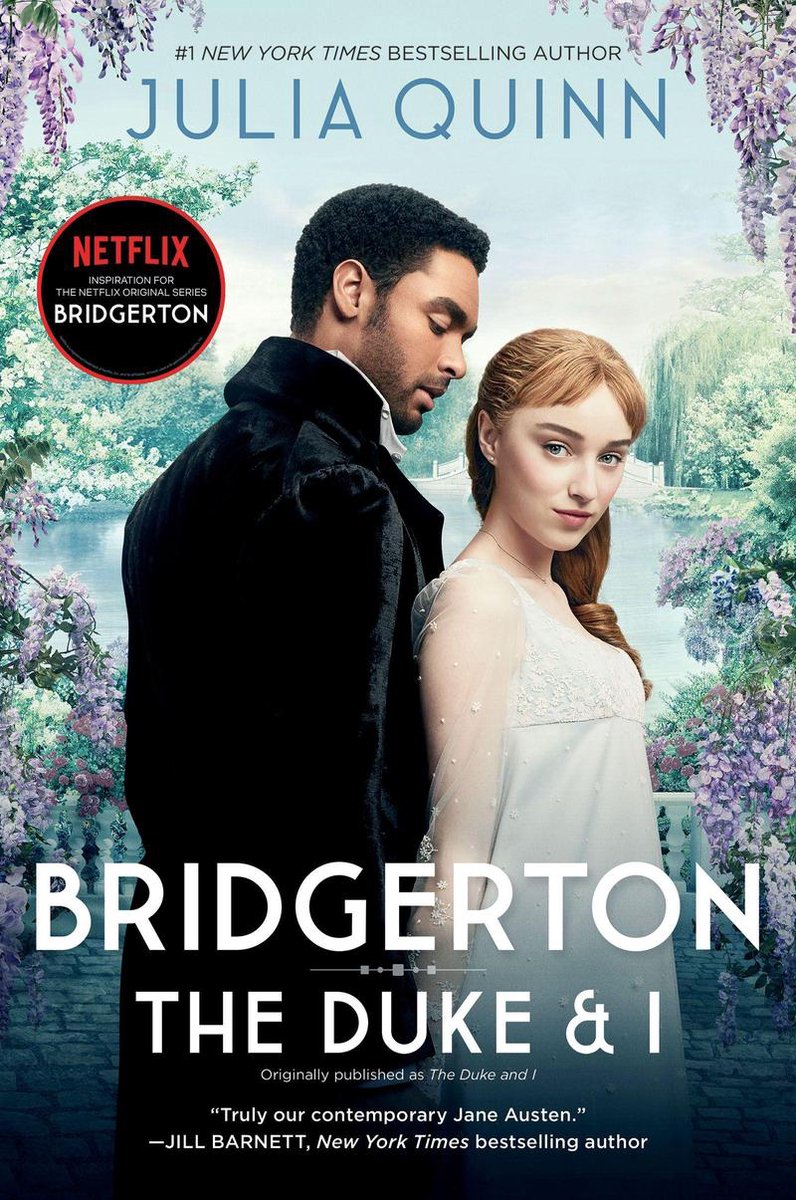 To remind you: What is this book about?
By all accounts, Simon Basset is on the verge of proposing to his best friend's sister, the lovely -and almost-on-the-shelf- Daphne Bridgerton. But the who of them know the truth- it's all an elaborate plan to keep Simon free from marriage-minded society mothers. And as for Daphne, surely she will attract some worthy suitors now that it seems a duke has declared her desirable..
Their ruse works like a charm – at first. But as Daphne waltzes across ballroom after ballroom with Simon, it's hard to remember that their courtship is a complete sham. Maybe it's his devilish smile, certainly it's the way his eyes seem to burn every time he looks at her. It wasn't the plan, but it seems she's falling for the duke, for real. And amidst the glittering, gossipy, cut-throat world of London's elite, there is only one certainty: love ignores every rule . .
What did I think part 2
I love the fact that Simon is doing so well with the rest of Daphne's family. It is also interesting that Hyacinth and Eloise are more similar in age than Eloise and Daphne like in the series. I did love the heart to heart Daphne and Anthony have, it really shows that they have quit a strong sibling bond which in turn shows why Anthony hasn't married Daphne. It's very interesting to see that Daphne turns into the bell off the ball when Simon is interested in her. This is an interesting way to show that as Simon puts it men wants what some other men wants. Then they go to the terras.. You can just feel the electric energy between them even through the pages of the book. How amazing it is to read and truly feel that two people are falling in love. Isn't love amazing? And then, they kissed. And are seen by Anthony. It's so sad that Simon does really love Daphne and that he does truly want to marry her but that he is so stubborn that he feels like his father will win if he does that. I think this didn't come across to a lot of people when they watched the series, which was a missed opportunity in many ways. As it truly is not a one way love story.  When someone chooses death over your hand in marriage, it hurts no matter what decade you live in. I love the little bit of where Daphne find out that Simon has looked at her so much that he knew she had some green in her eye. It really shows that he payed attention to her. That he liked her. I love the birds and bees talk, when Violet really doesn't know how she can tell Daphne what happens in the bedroom without truly telling her what happens in the bedroom.
Then the wedding happened and as they both laughed, their must be the happiest couple. If they are already laughing now, they will be laughing forever. Simon was not very considered because Daphne wants to consummate the marriage and he wants to stay in the inn. Daphne is very worried as Simon told her he can't have children and Violet had told her what happens in the bedroom results in children so naturally Daphne thinks Simon might not be able to 'perform' which results in a very funny scene. Simon sometimes really is an ass, which makes you feel a sort of love towards Daphne as you know that she must love him with all that she has to be able to put up with him. It was interesting to me how Daphne found out how children are actually made, I think this made more sense in the book than in the series. He has hurt her over and over again, lying to her. It is one thing to not be able to have children it is another to not want them but it is a whole different thing to not want them but to say you cannot. Especially because Daphne obviously was very oblivious which she was insecure about to begin with. When they have their encounter in which Daphne possibly conceives we understand that Simon feels bad not because of the possible baby but because of his stutter and how he couldn't express how he felt. He felt the same as when he was a little boy, he couldn't say anything. That is where his hurt came from, which is a different conversation all together. Talking for Simon  was always easy with Daphne so not being able to was hard for Simon, it makes sense that he is also heartbroken when they haven't conceived. It makes sense why he wants to make a baby, why he is happy his baby is born.  This whole part of the book makes a lot of sense whereas in the series it did not. Both Daphne and Simon are better people and have a better relationship in the book over the series.
I had left the second epilogue for the moment I was writing this and it's wonderful and worth the read.
Other thoughts and ideas
The only thing I felt was very annoying is that you can only see what is left of chapter in time you can see what the whole book is still going to be but only in absolute numbers and not a countdown. I loved this book especially the first time reading it, Julia Quin is a wonderful author, I cannot wait to read more of her work
More like this, click here. If you want to read something else  click here. Fancy something else click here. Follow me on my socials for updates Instagram and Twitter and tiktok.
Lots of love,
Melissa

You May Also Like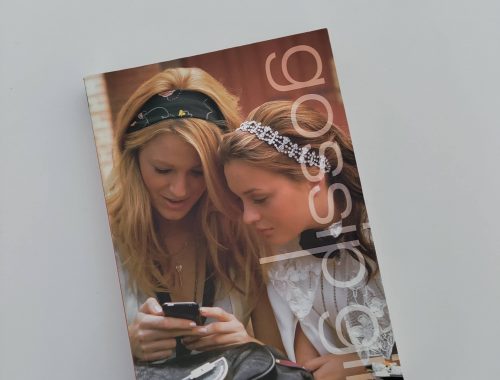 04/05/2022
30/05/2021
18/11/2015