Film directory
30/05/2021
As I have shared so many series and films in the past I thought it would be helpful to make a guide to all the films/series I ever talked about. First I share the films I have talked about by year I talked about them, the top being the last one I reviewed. Then I have my series reviews. Which I separated because it is much easier to spot. On top we have full seasons, then the separate seasons where I have reviewed more than season one. On the bottom I have all the series of which I only talked about the first season. Than we have all the Christmas films separated by year. On the very bottom we have other posts that have something to do with films or series but are not an outright reviews. I will try to update as I go. For my latest film reviews, you can look here.
Films
2023
2022
Eat, Pray, Love (2010)
The vow (2012)
Downton Abbey: a new era
The batman (2022)
The last letter from your lover (2021)
How to be single (2016)
Jack Reacher never go back (2016)
My best friend Anne Frank (2021)
James bond no time to die (2021)
The Blue Lagoon (1980)
2021
The man from U.N.C.L.E. (2015)
Two night stand (2014)
Black Widow (2021)
De slag om de Schelde/ The forgotten war(2020)
The haunting of Bly manor (2020)
After we collided (2020)
Charlie's angels (2019)
2020
Relic (2020)
Tenet (2020)
Unhinged (2020)
2019
Downton Abbey (2019)
The Lion King (2019)
After (2019)
The boy (2016)
2018
Battle (2018)
Mama Mia, here we go again (2018)
When Harry met Sally (1989)
Fifty shades freed (2018)
Maze runner the death cure (2018)
2017
Funny face (1957)
Catching fire (2013)
The hunger games (2012)
Dunkirk (2017)
The zookeeper's wife (2017)
Beauty and the beast (2017)
Fifty shades darker (2017)
2016
Amazing beasts and where to find them (2016)
Charlie st cloud (2010)
The shallows (2016)
Bridget Jones baby (2016)
Me before you (2016)
The scorch trials (2015)
2015
Paper towns (2015)
Mocking jay part 2 (2015)
It follows (2014)
The conjuring (2013)
James Bond Spectre (2015)
The age of Adeline (2015)
Annabelle (2014)
If I stay (2014)
The theory of everything (2014)
Fifty shades of grey (2015)
The fault in our stars (2014)
2014
Mockingjay Part 1 (2014)
The maze runner (2014)
Series
Brooklyn nine-nine (Season 1-8; 2013-2021)
Chesapeake shores (Season 1-5; 2016-)
Bridgerton (Season 1)
Bridgerton (Season 2)
Downton Abbey (Seasons 1-6; 2010-2015)
Emily in Paris (Season 1)
Emily in Paris (Season 2)
Gossip girl (Seasons 1-6; 2007-2012)
IZombie (Seasons 1-5, 2015-2019)
Manifest (Season 1 and Season 2)
Outlander (Season 1)
Riverdale (Season 1)
Sons of Anarchy ( season 1; 2008-2014)
Thirteen reasons why (Season 1)
The Queen's Gambit (Season 1)
Christmas films 2023
1/2/3/4/5/6/7/8/9/10/11
Christmas films 2022
Let it snow (2019)
A California Christmas: City Lights (2021)
12 days of Christmas (2015)
How the Grinch stole Christmas (2000)
Christmas wedding planner (2017)
Polar Express (2004)
Christmas Chronicles: part 2 (2020)
Chrismas Chronicles (2018)
Princess Switch: Romancing the star (2021)
A boy called Christmas (2021)
Dolly Parton's Christmas on the square (2020)
Christmas films 2021
A Cinderella story: A Christmas wish (2019)
Christmas Inheritance (2017)
The holiday calendar (2018)
Holiday in the wild (2019)
Office Christmas party (2016)
A California Christmas (2020)
The Nutcracker and the four realms (2018)
Arthur Chrismas (2011)
My Christmas inn (2018)
Holidate (2020)
Happiest season (2020)
Christmas films 2019 and 2020
Klaus (2019)// The princess switch//The princess switch 2: switched again// Christmas prince 1 (2017) // Christmas prince 2 (2018) // Christmas prince 3 (2019)
Other posts where films are mentioned
The not so girly films that you must watch
Tell me who I am (2019)
My opinion on Tiger King
Seven things we can learn from Elle Woods
My thoughts on "I am a killer"
What we can learn from Last Christmas
This is the same list as on top but than sorted on the year the movie came out. 
2021-2023
Downton Abbey: a new era (2022)
The batman (2022)
My best friend Anne Frank (2021)
James bond no time to die (2021)
The last letter from your lover (2021)
Black Widow (2021)
Princess Switch: Romancing the star (2021)
A boy called Christmas (2021)
A California Christmas: City Lights (2021)
2019-2020
Relic (2020)
Tenet (2020)
Unhinged (2020)
De slag om de Schelde/ The forgotten war(2020)
The haunting of Bly manor (2020)
After we collided (2020)
Bridgerton (Season 1)
Bridgerton (Season 2)
The Queen's Gambit (Season 1)
Emily in Paris (Season 1)
Emily in Paris (Season 2)
The princess switch 2: switched again (2020)
Holidate (2020)
Happiest season (2020)
A California Christmas (2020)
Dolly Parton's Christmas on the square (2020)
Christmas Chronicles: part 2 (2020)
Charlie's angels (2019)
Downton Abbey (2019)
The Lion King (2019)
After (2019)
A Cinderella story: A Christmas wish (2019)
Holiday in the wild (2019)
Klaus (2019)
Christmas prince 1,2,3 (2019)
Tell me who I am (2019)
Let it snow (2019)
2015-2018
Manifest (Season 1 and Season 2)
Battle (2018)
Mama Mia, here we go again (2018)
Fifty shades freed (2018)
Maze runner the death cure (2018)
Chrismas Chronicles (2018)
The holiday calendar (2018)
Christmas prince 2 (2018)
The princess switch (2018)
My Christmas inn (2018)
The Nutcracker and the four realms (2018) 
Christmas prince 1 (2017)
Christmas Inheritance (2017)
Christmas wedding planner (2017)
Riverdale (Season 1)
Dunkirk (2017)
The zookeeper's wife (2017)
Beauty and the beast (2017)
Fifty shades darker (2017)
Thirteen reasons why (Season 1)
How to be single (2016)
Jack Reacher never go back (2016)
The boy (2016)
Amazing beasts and where to find them (2016)
Chesapeake shores (Season 1-5; 2016-2022)
The shallows (2016)
Bridget Jones baby (2016)
Me before you (2016)
Chesapeake shores (Season 1-5; 2016-2022)
Office Christmas party (2016)
The man from U.N.C.L.E. (2015)Paper towns (2015)
Mocking jay part 2 (2015)
James Bond Spectre (2015)
The age of Adeline (2015)
Fifty shades of grey (2015)
The scorch trials (2015)
Outlander (Season 1)
IZombie (Seasons 1-5, 2015-2019)
12 days of Christmas (2015)
2010-2015
Two night stand (2014)
It follows (2014)
Mockingjay Part 1 (2014)
The maze runner (2014)
Annabelle (2014)
If I stay (2014)
The theory of everything (2014)
The fault in our stars (2014)
Brooklyn nine-nine (Season 1-8; 2013-2021)
The conjuring (2013)
Catching fire (2013)
The vow (2012)
The hunger games (2012)
Arthur Chrismas (2011)
Charlie st cloud (2010)
Eat, Pray, Love (2010)
Downton Abbey (Seasons 1-6; 2010-2015)
2000-2009
Sons of Anarchy ( season 1; 2008-2014)
Gossip girl (Seasons 1-6; 2007-2012)
Polar Express (2004)
How the Grinch stole Christmas (2000)
1950-1999
Funny face (1957)
The Blue Lagoon (1980)
When Harry met Sally (1989)
You May Also Like
31/01/2022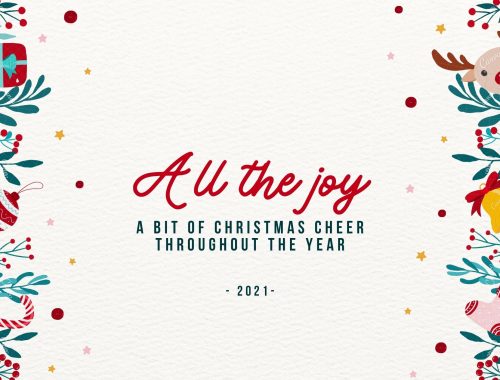 01/12/2021
30/05/2021