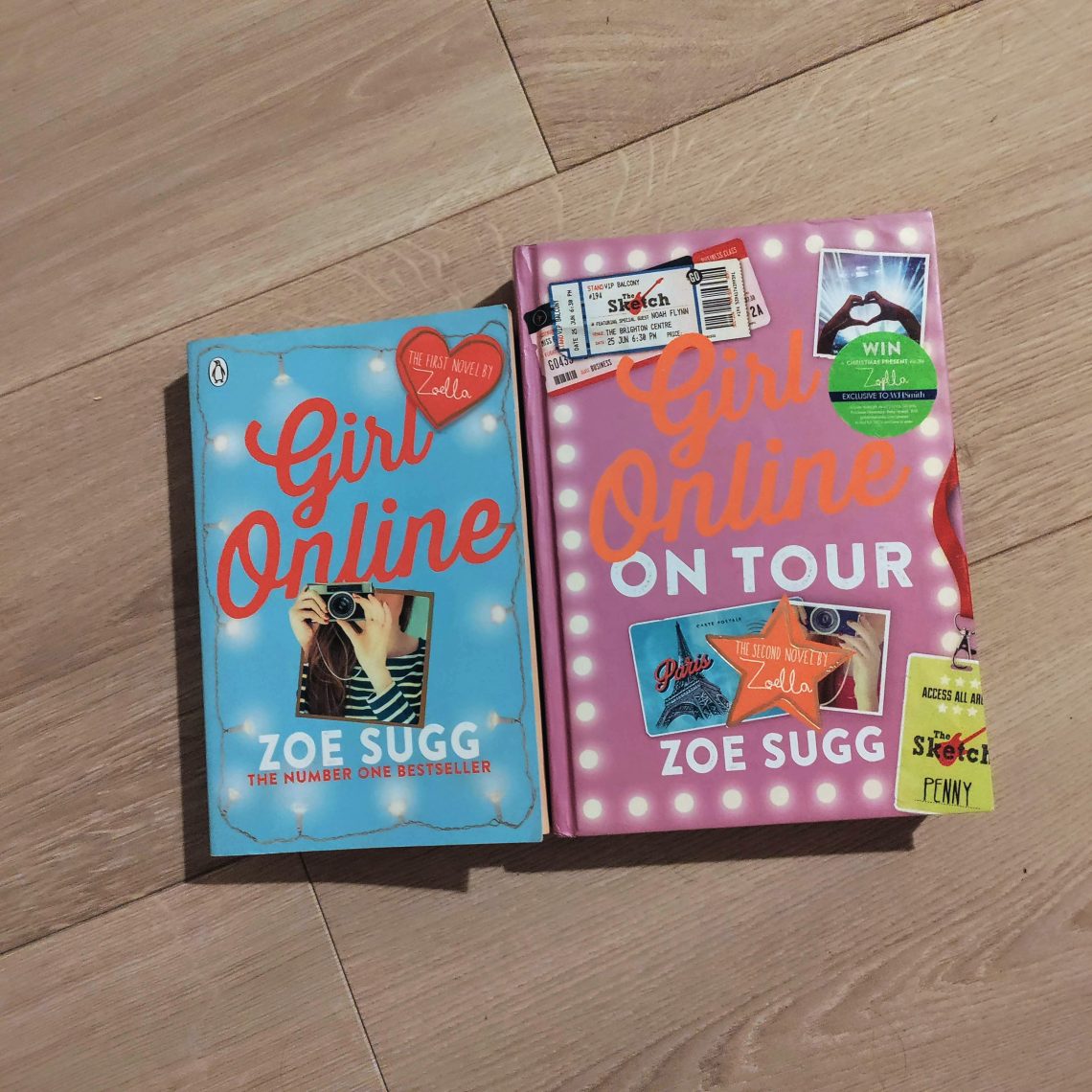 Girl Online and Girl Online on Tour
02/10/2022
This book was so popular back in the day and honestly, I only bought it because of that. I read the first book at the time and I don't really remember anything of it. I didn't like it but I also didn't hate it. I found it time to finally read them.
Girl online in short
I have this dream that, secretly, all teenage girls feel exactly like me. And maybe one day, when we realize that we all feel the same, we can all stop pretending we're something we're not… But until that day, I'm going to keep it real on this blog and keep it unreal in real life.
Penny has a secret.
Under the alias Girl Online, Penny blogs her hidden feelings about friendship, boys, high school drama, her crazy family, and the panic attacks that have begun to take over her life. When things go from bad to worse, her family whisks her away to New York, where she meets Noah, a gorgeous, guitar-strumming American. Suddenly Penny is falling in love – and capturing every moment of it on her blog.
But Noah has a secret, too, one that threatens to ruin Penny's cover – and her closest friendship – forever.
Read more here.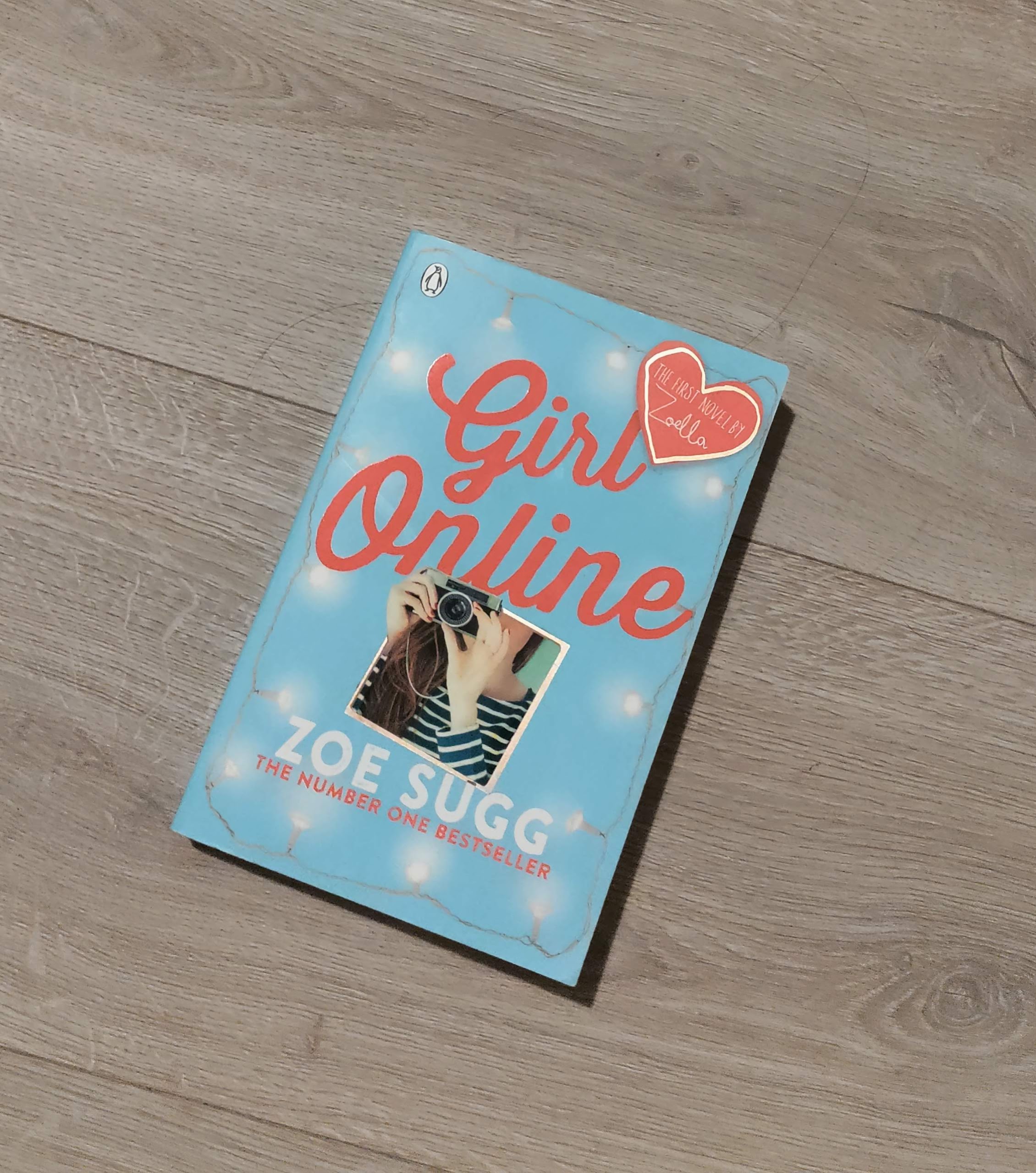 Girl online on tour in short
The sequel to the number-one bestseller Girl Online.
Penny's bags are packed . . . When Noah invites Penny on his European music tour, she can't wait to spend time with her rock-god-tastic boyfriend. But, between Noah's jam-packed schedule, less-than-welcoming bandmates and threatening messages from jealous fans, Penny wonders whether she's really cut out for life on tour. She can't help but miss her family, her best friend Elliot . . . and her blog, Girl Online. Can Penny learn to balance life and love on the road, or will she lose everything in pursuit of the perfect summer?
Read more here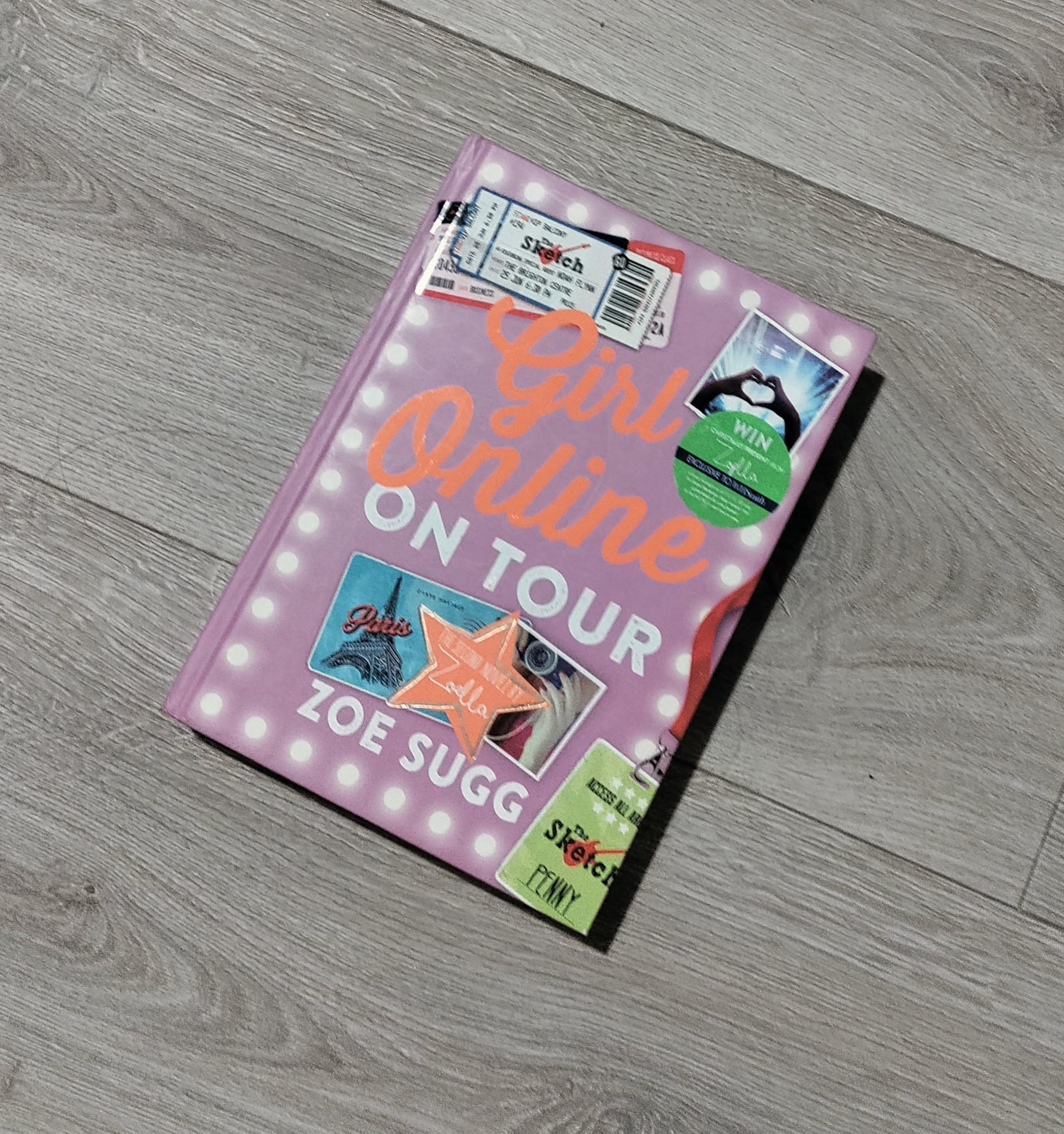 My thoughts
This book was awful, I am sorry I never want to be this person but it wasn't good at all. There is just no plot, it literally goes this happened and then this happened. I know that I am in no way the target audience for this but give teens some credit. They are much smarter than this book makes it seem. The blog posts too are so boring, I found the whole secret that she was a blogger not exciting. It never went anywhere and everything got better so quickly that it didn't matter for the story. The same with the fight with her friends, a chapter later it was all better again. There were no stakes in this book.
I did admire Zoe when I was younger I was no stan of hers or anything but I thought her hauls were good. But these blog posts aren't even posts they are just lists. As a blogger herself she could have made it so much better. It was basically lists and recaps of things we had just read. It was so boring, especially because she becomes so famous because of it but there is nothing there. The panic attack angle could have been so good but it really doesn't go anywhere. It does not inhibit her life in any way and you can argue that this is good. And it is but then it's also not anxiety. There was not this arc of her overcoming anything. She was amazing and wonderful throughout and I do not think this I a good message for young girls.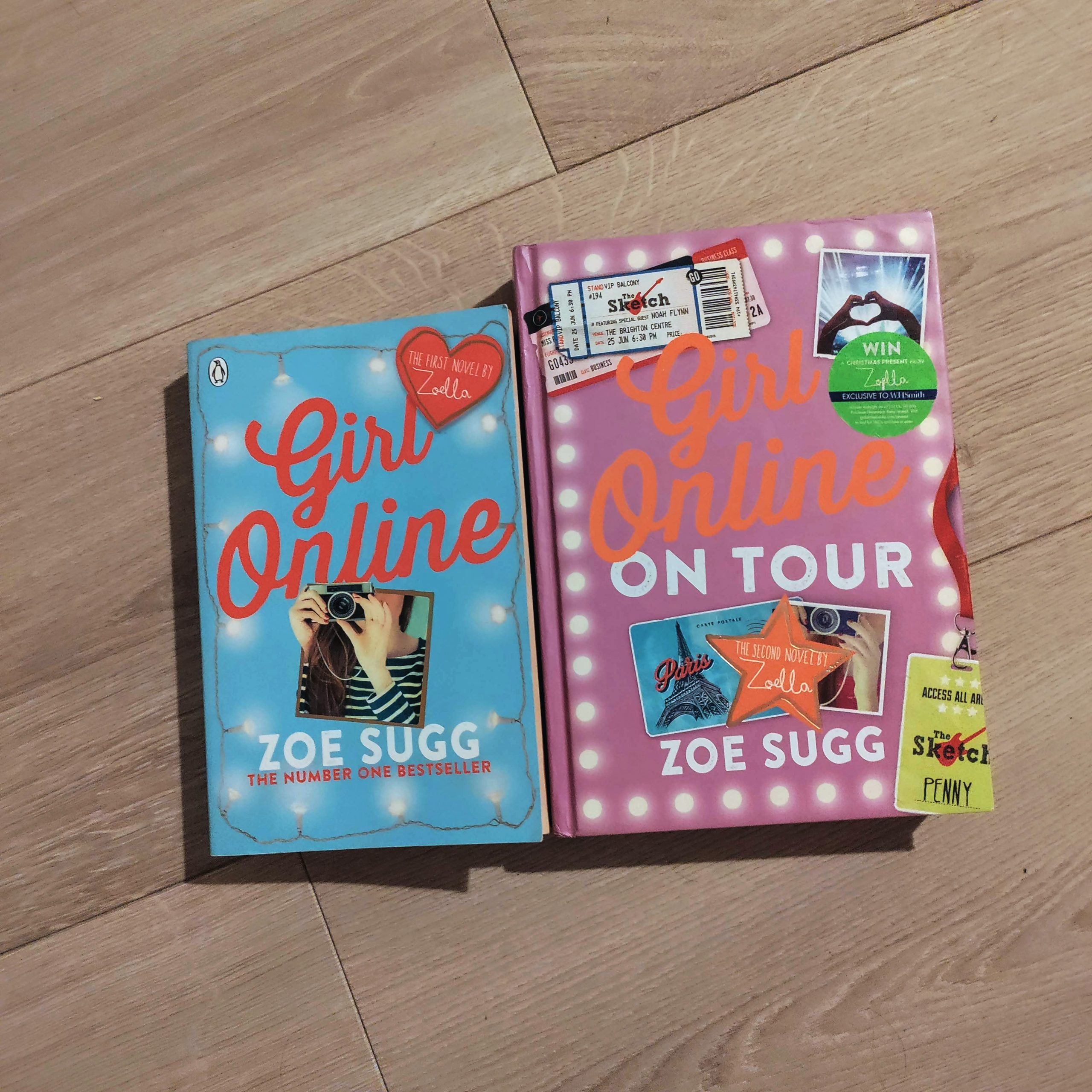 The love interest made me so uncomfortable. She is 15 and she reads like a 15-year-old. He is 18 and reads like a grown-up especially with him touring and being very famous that ages you. You mature because of that. It just reads creepy I am sorry. I can usually put things like that in a certain context but with this. She is living a girl's life and he is living a man's life. If they met at school or something you might possibly understand how that happened but with this. It's gross I am sorry. They could have made him 16 for goodness sake and it wouldn't have been this creepy. There is no depth to any of these characters in general thus it reads as it is. And it is creepy. These books should have stayed in 2014 but they weren't so here we are.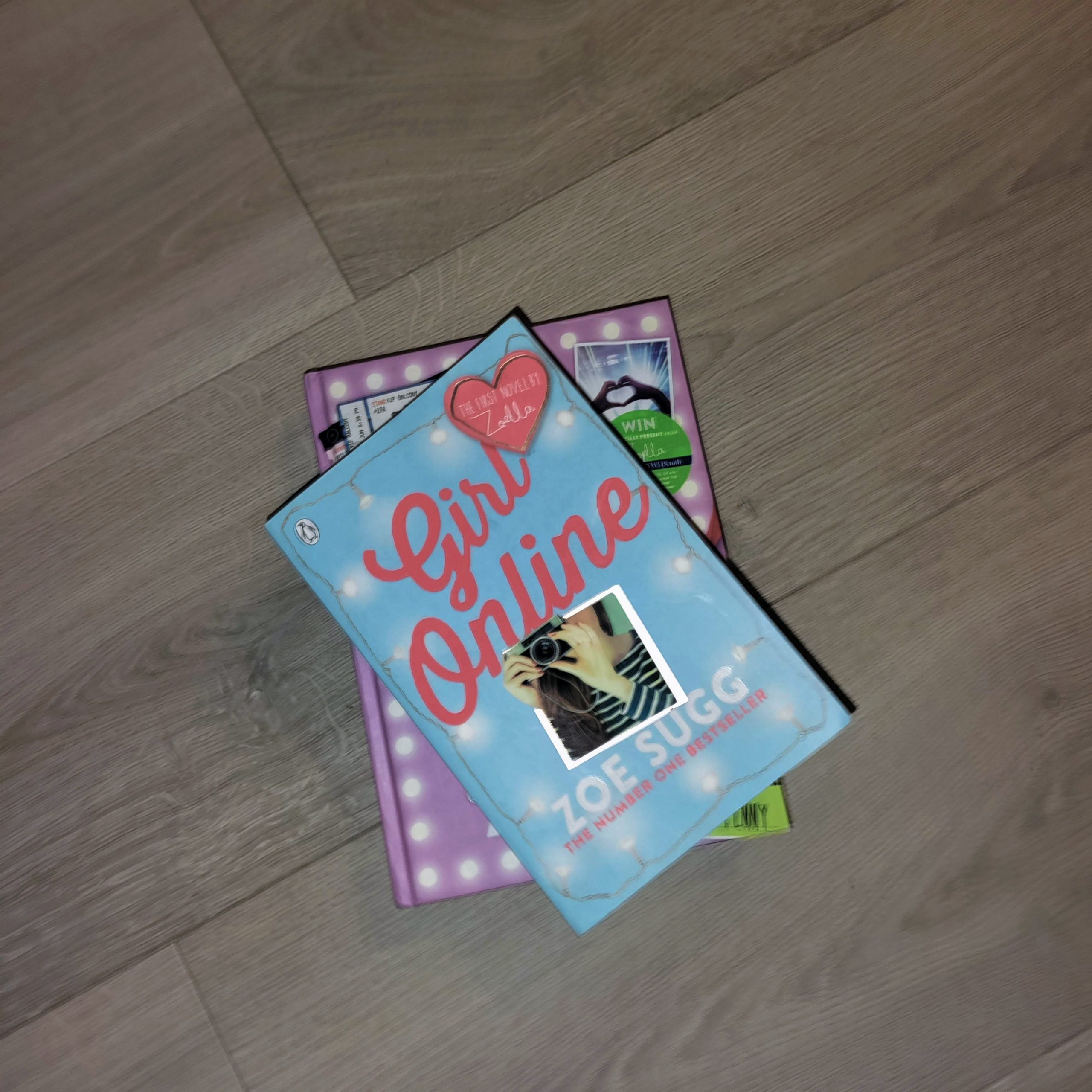 The worst thing of all? I paid the full price for these. To me, these books were so harmful that I put them in the paper bin instead of donating them. I never want anyone to read these books. If you loved this book I can understand I didn't mind it so much when I first read them but honestly, it was bad to me. This book made me angry in ways I have never been angry at a book before and honestly reading it at four in the morning might have contributed to that. I was so glad that it was over. It's not okay to be 15 and have a relationship with an 18-year-old not even if you are famous and lists are good blog posts if that it all you do. I do admire Zoe for writing (with a ghostwriter) a book. She might write better things in the future but I for one will not pick them up.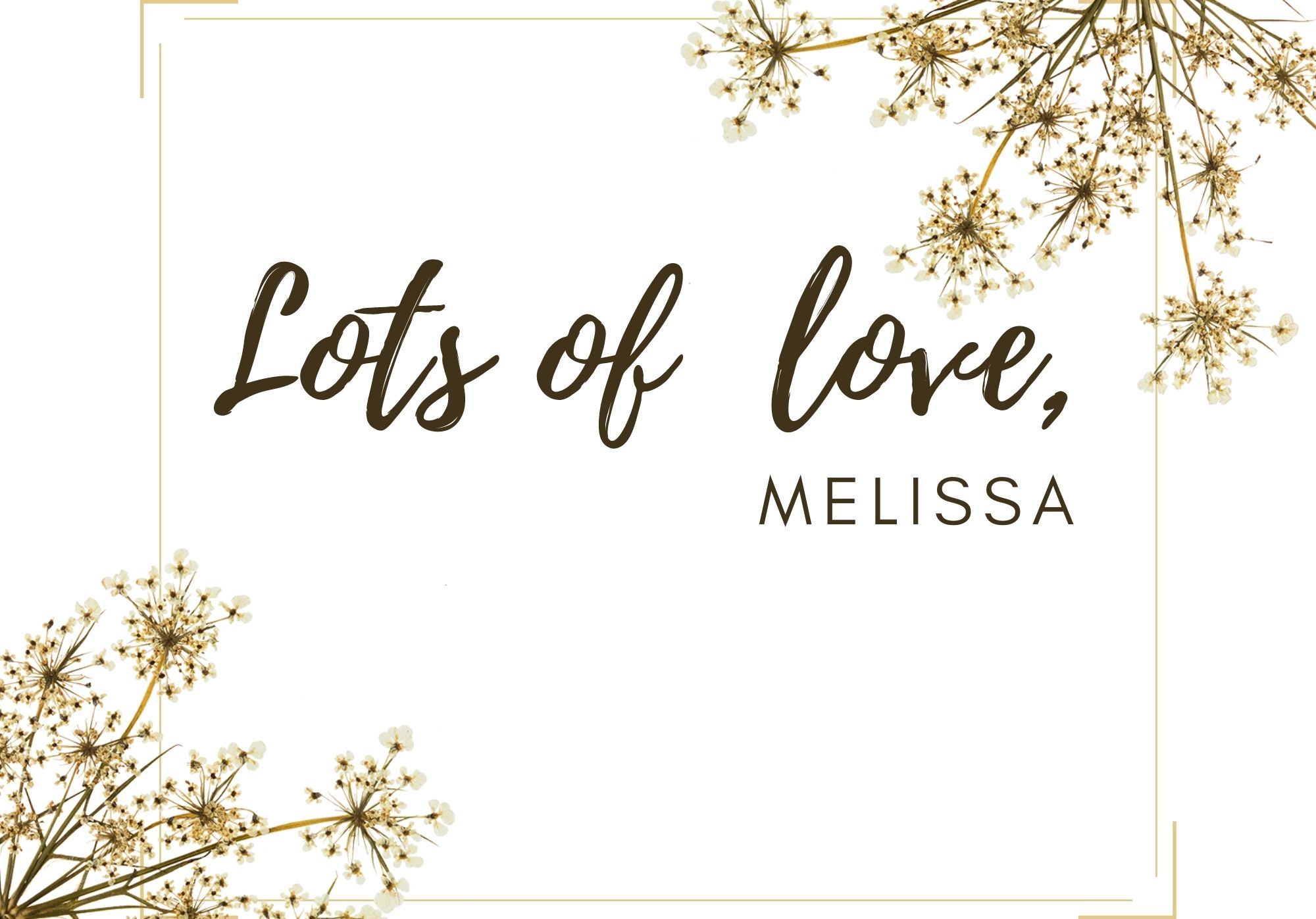 Read more: Reviews //  Beauty// Fashion // Travel // Personal // Studying // Videos // Cooking // Books // Films 
Socials: Instagram // Twitter // Tiktok // Pinterest // Goodreads
You May Also Like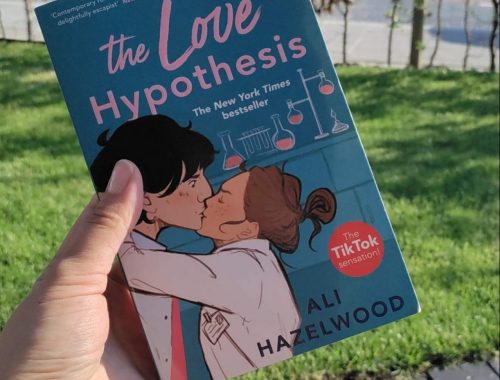 21/09/2022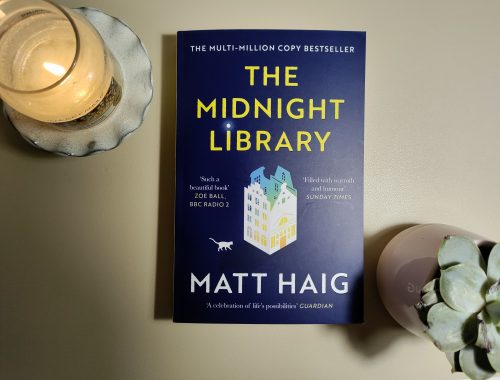 02/03/2022