Amazing beasts and where to find them (2016)
25/11/2016
So I can FINALLY, FINALLY talk about this film. Ohhh I wanted to see it for such a long time and then it was out and I went and saw it and today I am telling you all about it.
Where is the movie about? 
The story takes place in New York, seventy years before Harry Potter reads the book 'amazing beasts and where to find them' in school. The adventure revolves around Newt Scamander a British wizard w ith a suitcase full of illegal beings.
The trailer
What did I think?
I loved it, it was such a good movie. The ending wasn't perfect but I did understand why th
ey ended it the way that they did. I have read that people said it was better than Harry Potter, I disagree. It was a good film but with Harry Potter you learn alongside them. You learn things the moment they do. Which makes you kind of feel involved. Whereas this movie you just sit there and watch it. It was good just not better in my opinion.
I remember reading the books from Harry Potter and being so interested in the book they mentioned. it's so cool. The people at the movies said that a lot more movies will be coming out (pretty sure he said five). Anyway I am waiting for a horror movie about Voldemort. (will that happen? It would be cool). The cast was really well done as well; I was happy it didn't disappoint. It gives a good glimpse into the wizard world, and how it all works in countries that are not England. The wizard world is everywhere and they all have different laws which make sense. I liked it, it had a lot of action and a really solid story as well.
So it was good and I must tell you, if you loved Harry Potter go and watch this film!
How you seen this film, what did you think?
Lots of love,
Melissa

You May Also Like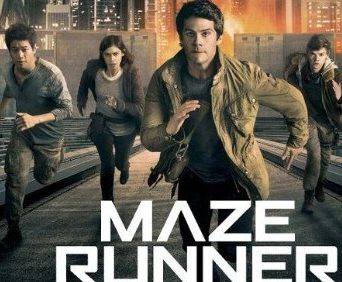 31/01/2018
06/05/2020