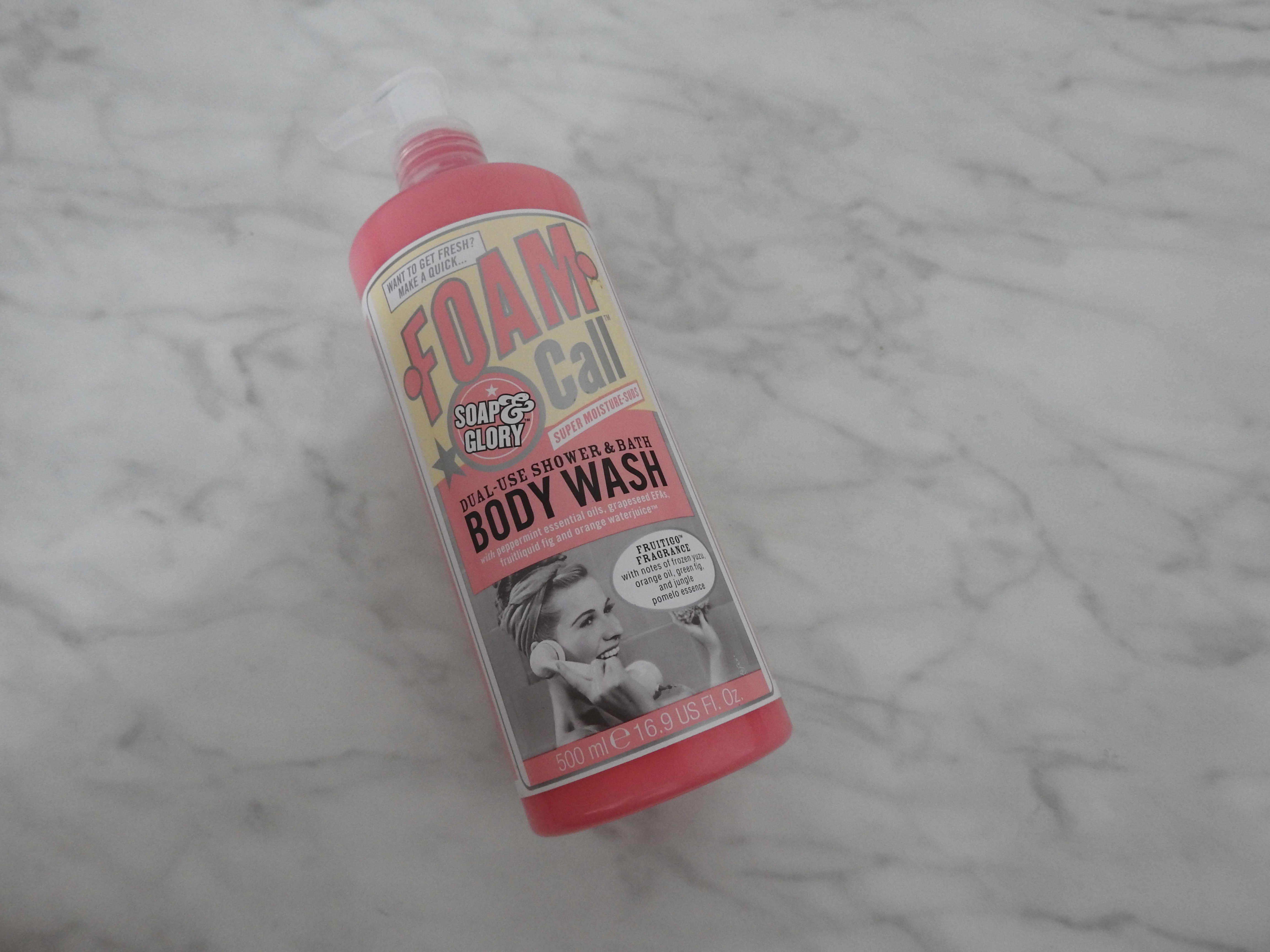 Soap and glory foam call
04/03/2018
Want to get fresh? Make a quick… FOAM CALL.
When visiting the UK, you need to be smart with what you buy because you can't take everything with you on a plane. Therefor I bought shower gel. Because it looked cute.
About soap and glory
Find out about Soap and glory here! Or here!
Soap and glory about their product
Foam call is formulated with M-suds moisture system molecules and grapeseed EFAs to reduce the drying effects of your daily soap-up.
How to use
Rub a handful onto damp skin, massage until it bubbles up, then rinse.
Ingredients
Aqua (Water), Sodium Trideceth Sulfate, Brassica Campestris (Rapeseed) Seed Oil, Sodium Chloride, Sodium Lauroamphoacetate, Cocamide MEA, Citric Acid, Cyamopsis Tetragonoloba (Guar) Gum, Parfum (Fragrance), Hydroxypropyl Guar Hydroxypropyltrimonium Chloride, Tetrasodium EDTA, Dipropylene Glycol, Limonene, Citrus Sinensis Peel Oil Expressed, Vitis Vinifera (Grape) Seed Oil, Citrus Aurantium Dulcis (Orange) Fruit Water, Benzophenone-3, BHT, Citrus Aurantium Dulcis (Orange) Fruit Extract, Propylene Glycol, Triethylene Glycol, Benzyl Alcohol, Ficus Carica (Fig) Fruit Extract, Citrus Aurantium Dulcis (Orange) Oil, Methylisothiazolinone, Citrus Reticulata Leaf Oil, Mentha Piperita (Peppermint) Oil, Triethyl Citrate, Potassium Sorbate, Methylchloroisothiazolinone, Sodium Citrate, Magnesium Chloride, Magnesium Nitrate, Dehydroacetic Acid, Trisodium EDTA
My thoughts
I like this product, it's quit a nice shower gel and doesn't dry my skin out. I am not the biggest fan. The scent isn't my favourite therefor I don't absolutely love it. But it's a very good product. I know however that I like other soap and glory body washes better. I do recommend the product if you like the scent because like I said the product is good.
Packaging

The packaging is quit pretty. , I always like Soap and glory products. The bottle is pink and the liquid inside is a cream colour. It's also good quality. It's steady and doesn't break easily.
"everyone used soap.
(at least everyone we like to spend time with)."
The smell
Soap and Glory says that the products had notes of frozen yuzu, orange oil, green fig and jungle pomelo essence. It's a very sweet fruity scent.  It's a scent is really nice in the mornings to wake your mind up. It's a nice scent but it's not the best, I honestly am not the biggest fan of the smell therefor this product isn't my favourite.
Other information
The product sells for 6,50 pounds but has a lot of special offers in boots. I got mine 3 for 2. The bottle contains 16,9 US fl oz/ 500 ml. The products are sold at boots and online.
Have you tried foam call? What did you think?
Lots of love,
Melissa
You May Also Like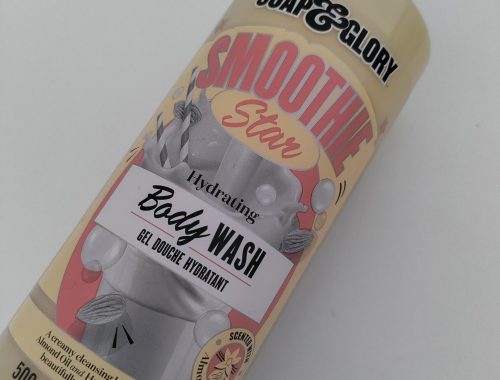 28/12/2022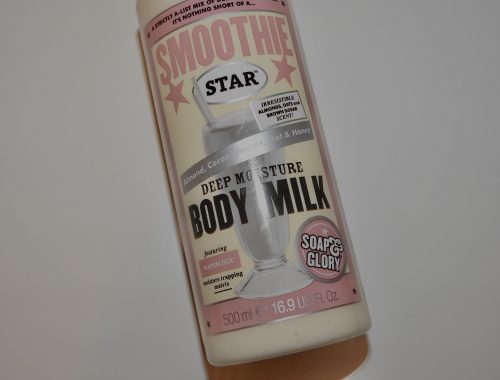 08/01/2020