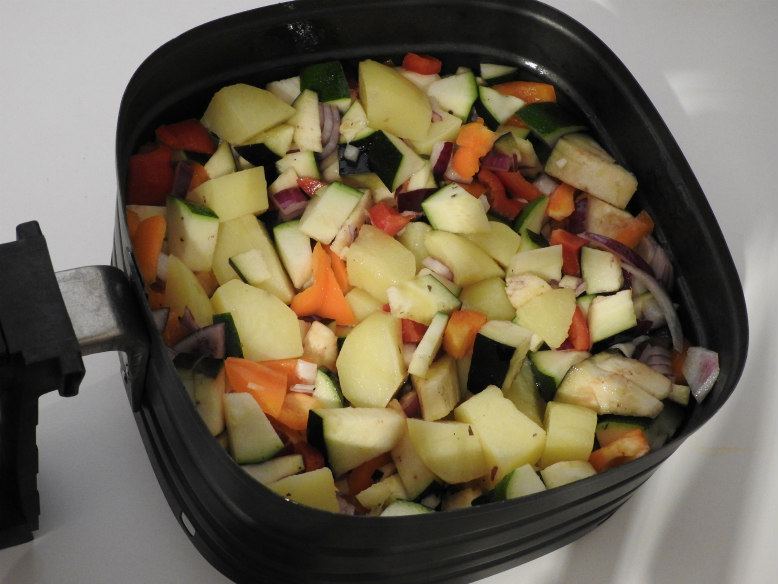 Greek chicken out of the oven or airfryer
07/02/2021
Here we are again, back with a recipe. How exciting. I must admit I am not actually the maker of this recipe. However the original and mine are a bit different AND mine is in English. You can find the original here, if you wish to check it out. I must say, I love this recipe. I think it is very delicious and also a good one to make if you have friends coming over. Especially because you can prep all of it in advanced and it's made vegetarian very easily. The only downside is the time. It does take a while, not necessarily to prepare but the time it needs in the air-fryer. I am always so hungry by the time it is on my plate. I also usually have left overs. Which can be eating as as lunch the next day, I loved the veggies on a carrot wrap. This is one of my favourite recipes as it always comes out right even that one time when I accidentally switched the cookie temperatures. I hope you enjoy this recipe as much as I do.
Ingredients for 3 people (or two with leftovers)
– Chicken thighs (here they come in a pack of four)
– 230 gr patato's
– 1 zucchini
– 1 eggplant
– 1 red union
– 2/3 bell pepers
– Cherry tomatoes to taste
– 75 gr feta cheese
– Multiple gloves of garlic to taste
– Olive oil
– Basil
– Organo
– Onion powder
What to do?
1. Boil a pot of water
2. Cut the potatoes in fours
3. Boil the potatoes for five minutes
I boil the potatoes as I find this dish not as easily digestible if I don't pre-cook them. I do know that not everyone has this issue. I do think that while the potatoes are boiling you can go onto the next step. Therefor it will not be any slower than if you chose not to boil them.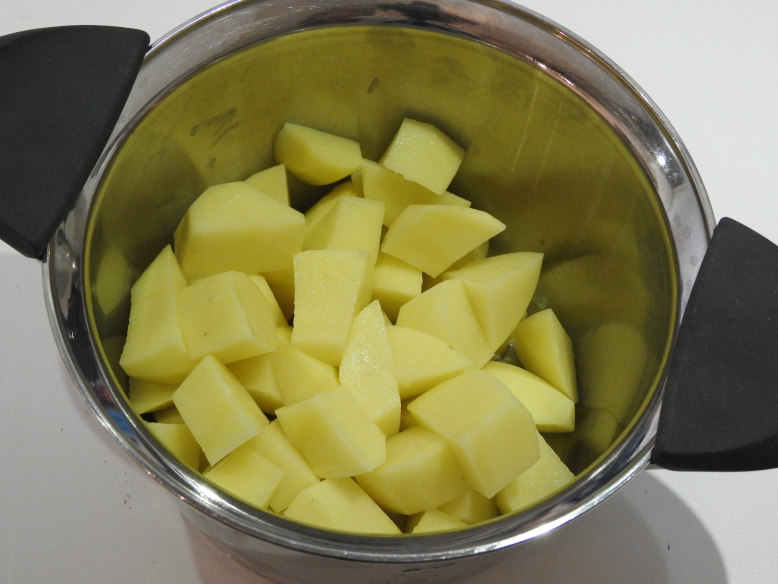 4. Cut up all the other vegetables and the onion (except the tomatoes, as they will be added later)
5. Put everything together and mix.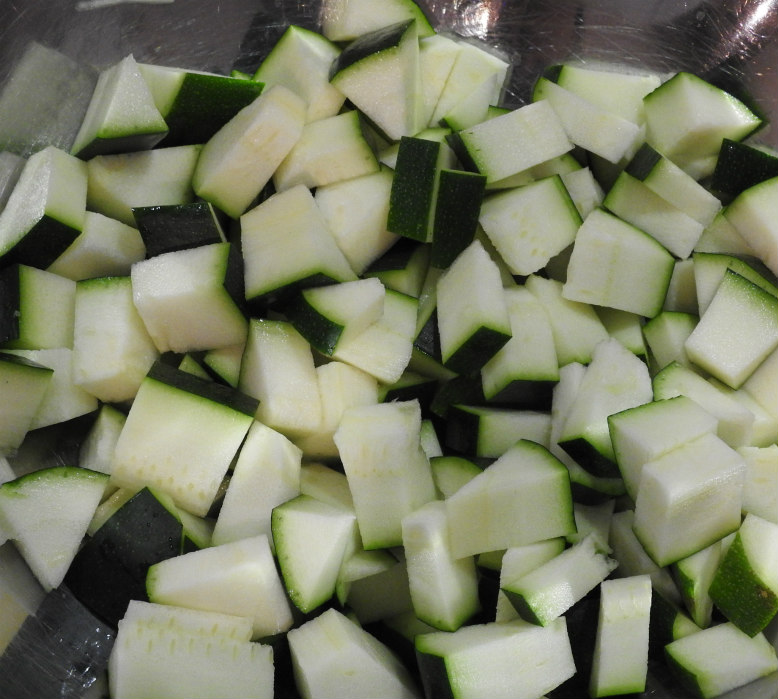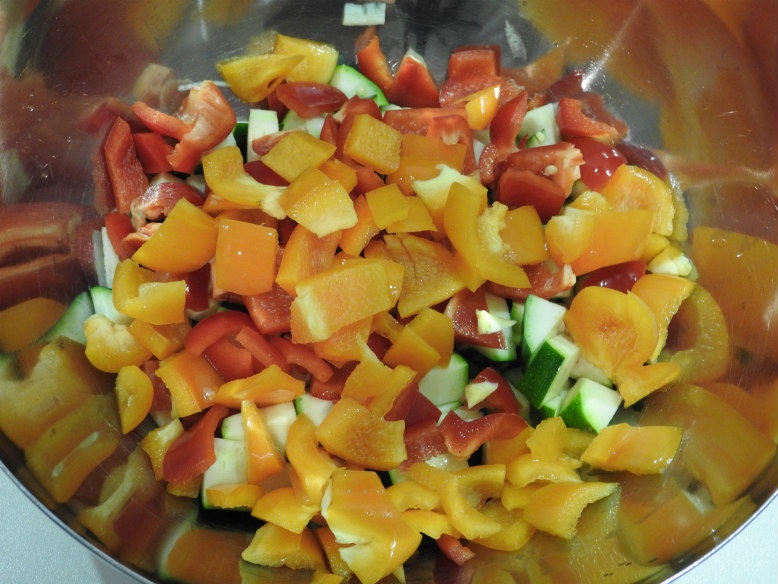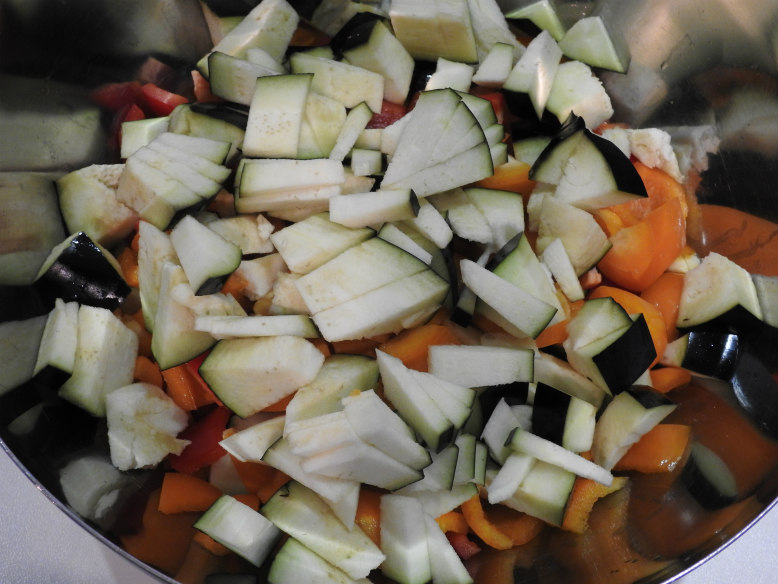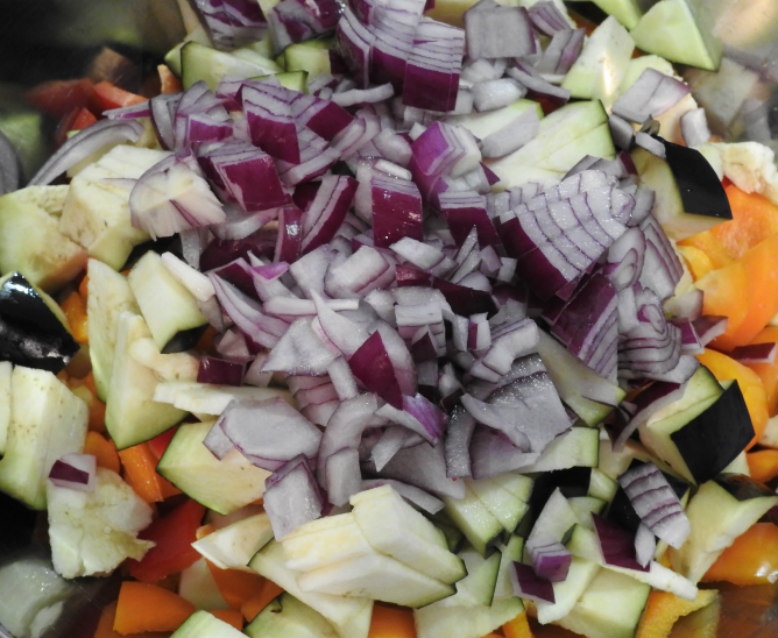 6. Add the potatoes to the bowl too. Make sure to be aware of the pan, as it's hot.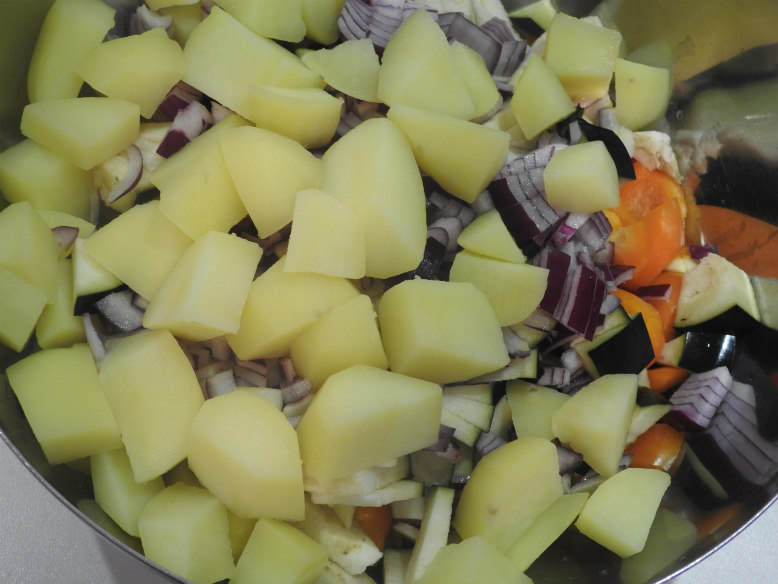 7. Make sure to stir properly
8. Add your ingredients to your air-fryer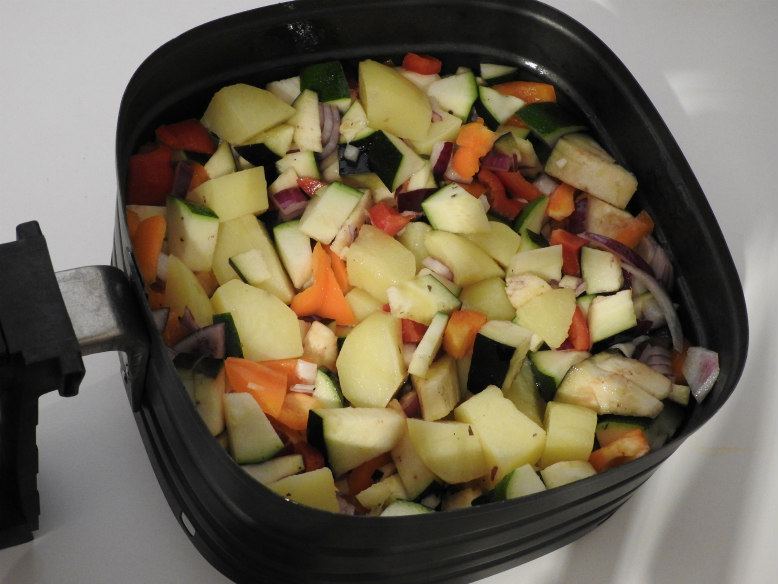 9. Cut up your garlic, add spices and olive oil until the mixture is an oily 'sauce'.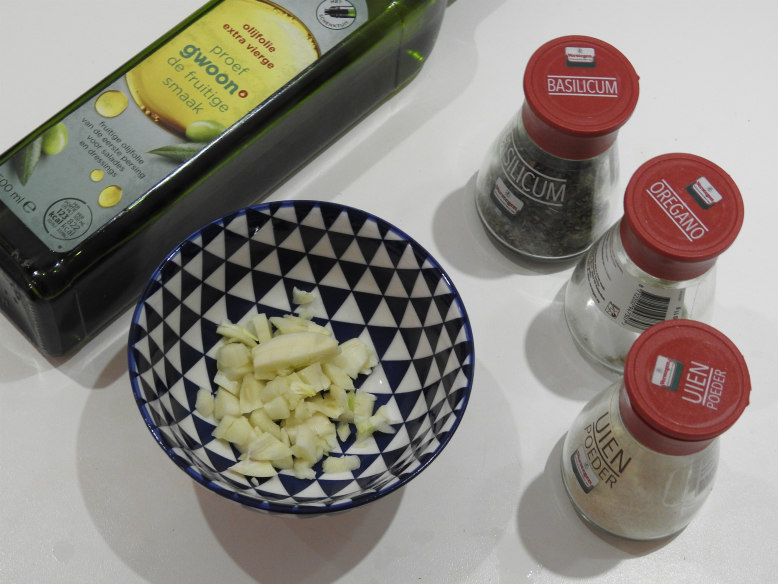 10.Put the sauce over the chicken, alternatively you can dunk the chicken into the sauce. Whatever you prefer will work.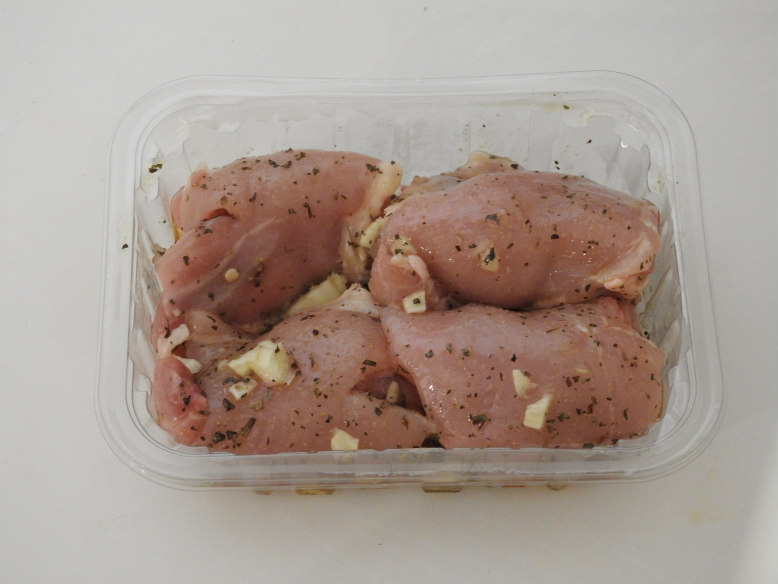 11. Whatever you have left you can add to the vegetables.
12. Put the chicken on top of the vegetables.
13. Set the air-fryer to 180 degrees for 15 minutes.
14. Cut the cherry tomatoes in half
15. Pull the chicken out of the air fryer (make sure not to touch it, as it's not done and very hot)
16. Shake the vegetables
17. Add the cherry tomatoes
18. Put the chicken back in (the other side than before, so you cook both sides)
19. Set the air-fryer for 160 degrees and another 15 minutes
20. Cut your feta cheese into chunks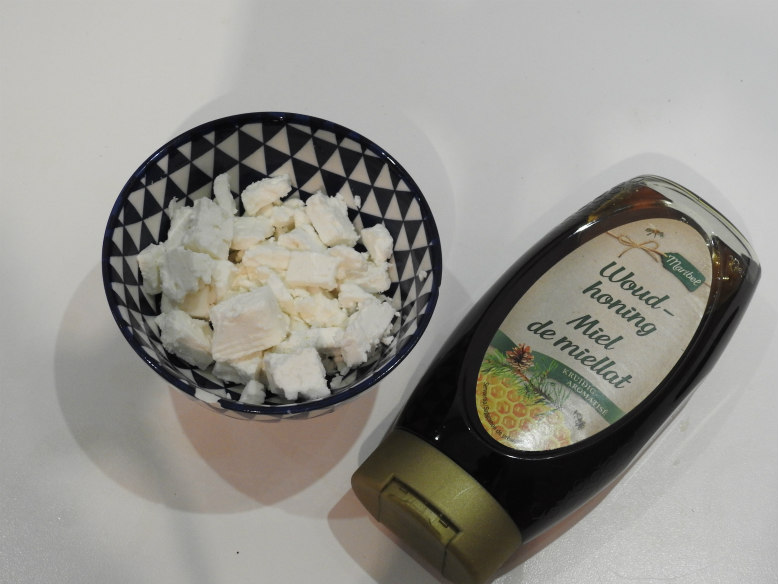 21. Add seasoning to your liking (I like basil and parsley)
22. Add honey and stir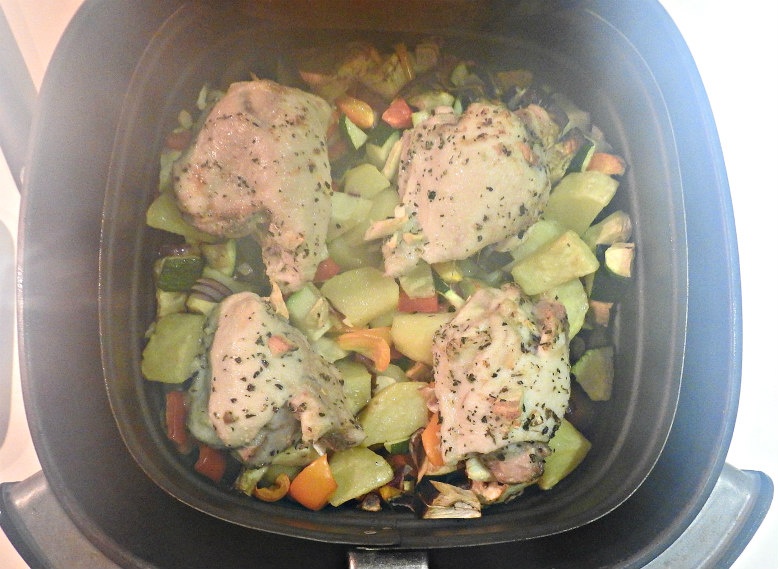 23. Put the food on the plate and add some feta cheese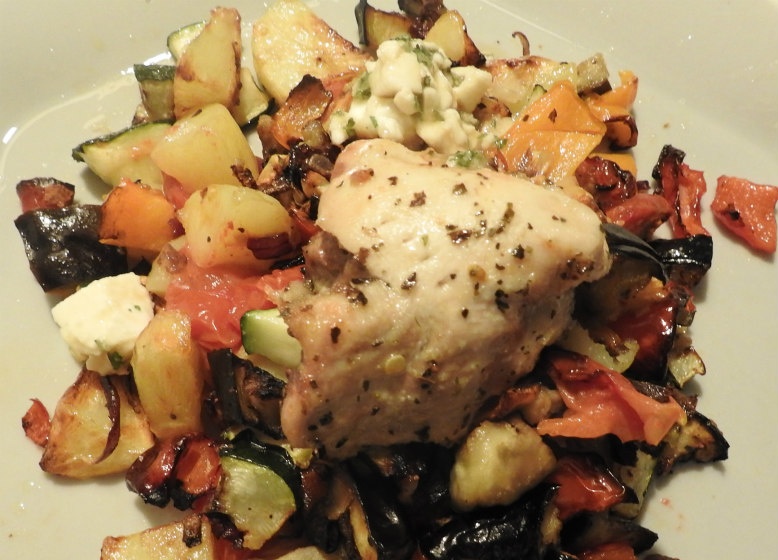 Enjoy!
Some additional notes
You might be able to get away with not boiling with potatoes first, I have found that I get an upset stomach when I do not. If you have poor digestion I really recommend this step as it will make sure the potatoes are fully cooked through. As ingredient go, you can swap out the eggplant or the zucchini you do not have to put them both it. Usually one is on sale over the other. So I get the cheapest prize. Make sure your chicken doesn't have any red in it before you eat it. Chicken is a white meat therefor it should be white all the way, if you see some red put it in the air-fryer for a bit longer. I found it hard to make the plate look cute and honestly I was so hungry, I just devoured the food.
If you want to see more recipes click here, fancy something else click here
Follow me on my socials instagram and twitter for updates.
Lots of love,
Melissa

You May Also Like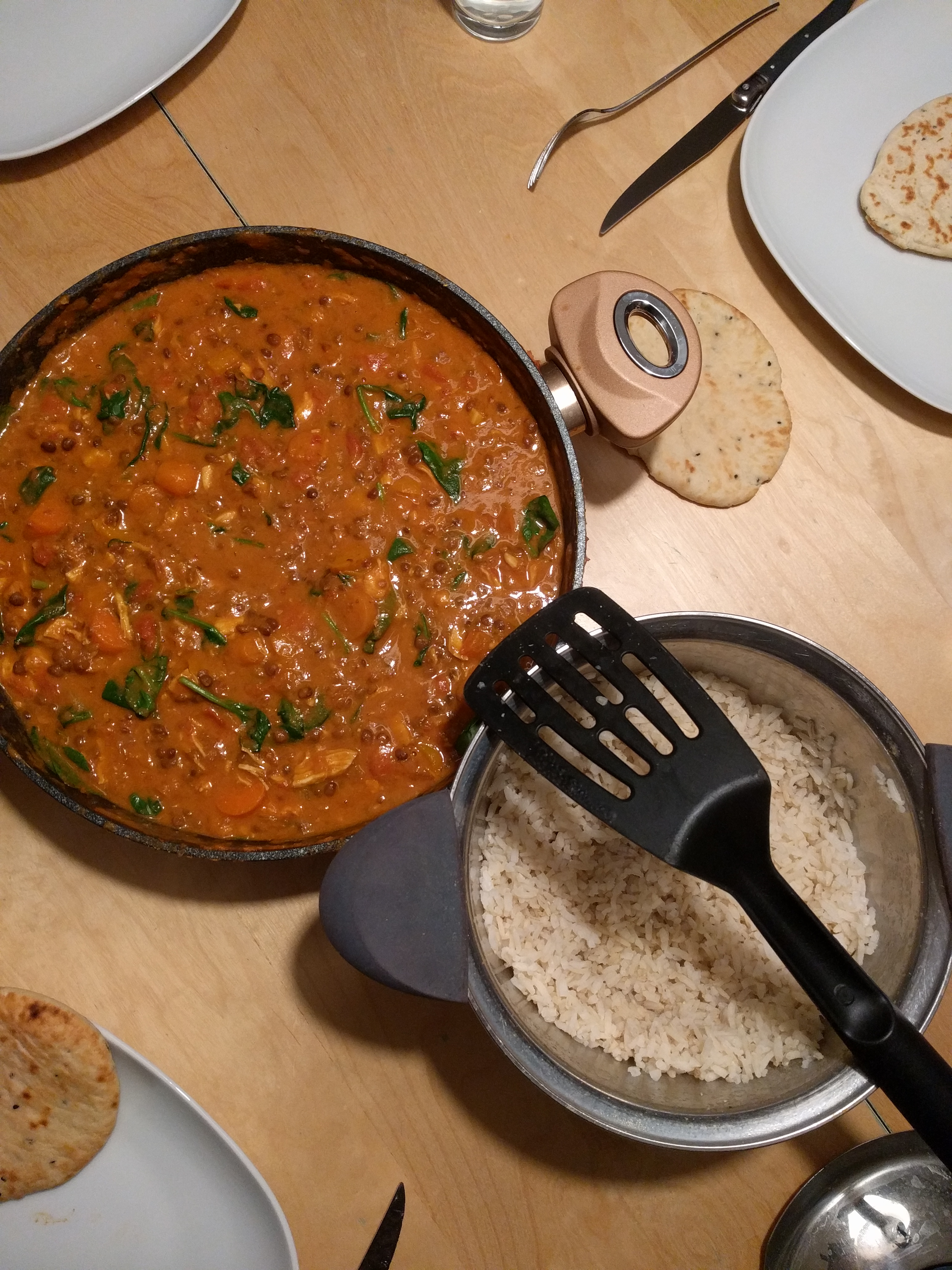 10/12/2017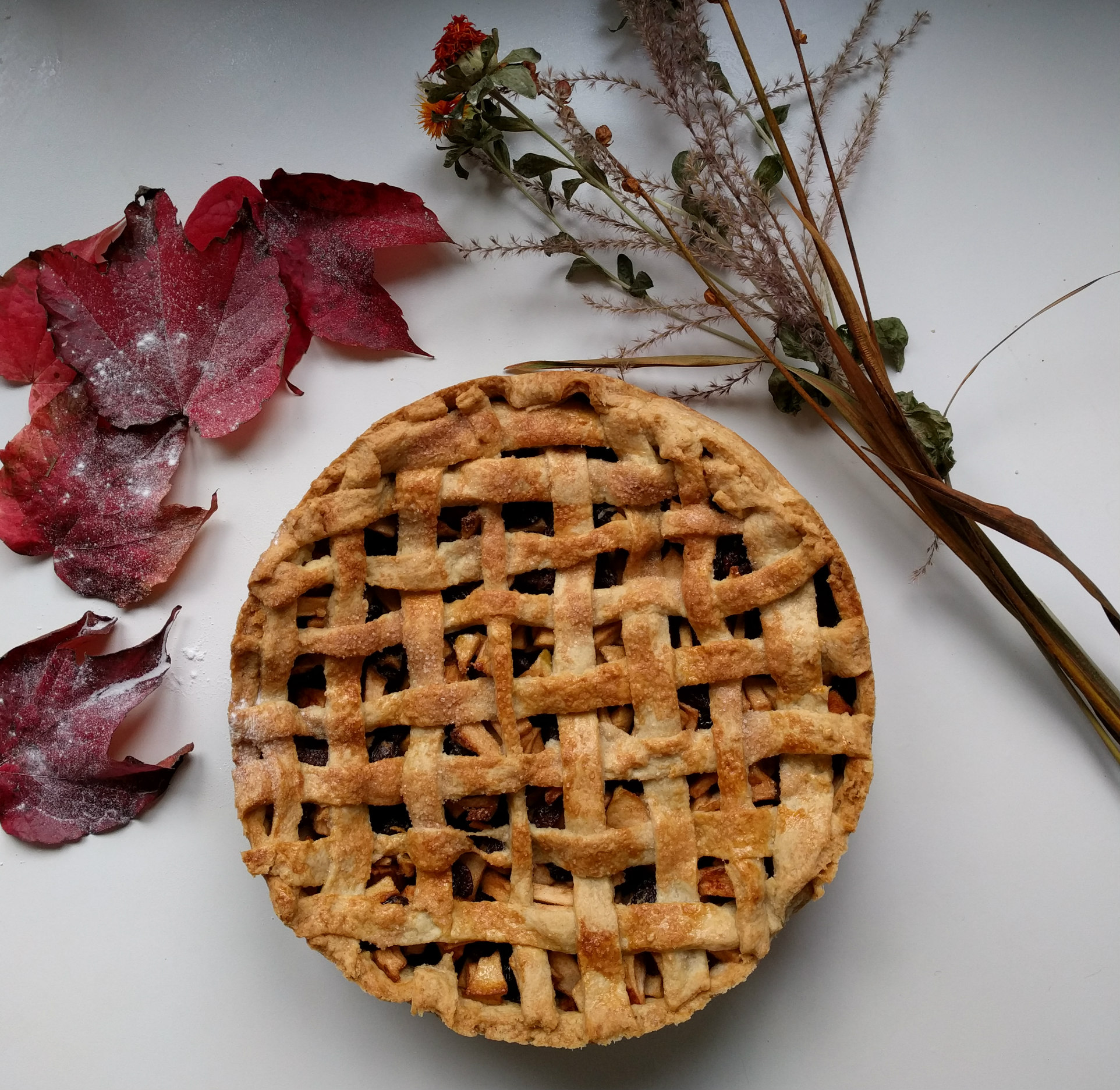 22/11/2017
30/05/2021